FILM CLIP ABOVE TAKEN FROM Nightmail © Clara Kraft Isono
NIGHTMAIL
2008/ 3 min/ 1.33:1/ 16mm/ UK
Director: Clara Kraft Isono
Writer: Clara Kraft Isono
DP: Elisa Cepedal
Editor: Clara Kraft Isono
Shot: on 16mm with an Aaton XTR
SYNOPSIS
Collaborative project with the National Gallery.
The National Gallery collaborated with the London Film School on 'Transcriptions: LFS Shorts', an innovative project which involved young filmmakers producing short 3-4 minute films inspired by the Gallery's collection.
The idea for the film was inspired by Andrea del Sarto, Portrait of a Young Man, about 1517-18. The film also uses Night Mail, a Poem by by W H Auden as its script.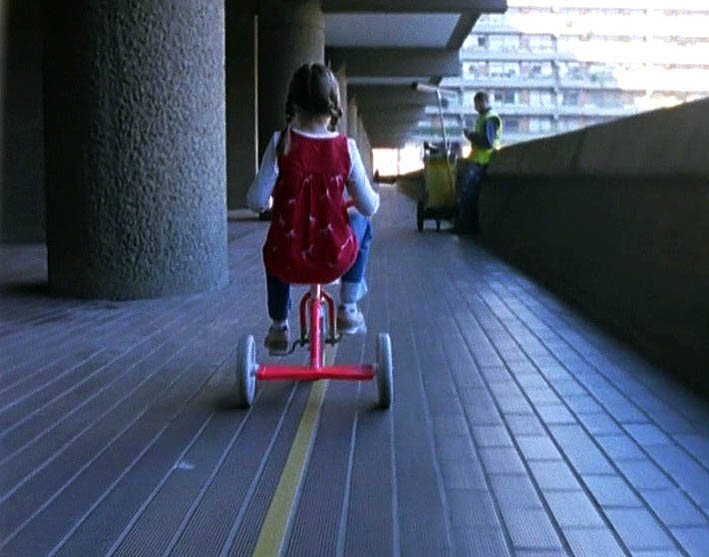 Night Mail by W H Auden 
(Edited as used in the Film)
This is the night mail crossing the Border,
Bringing the cheque and the postal order,
Letters for the rich, letters for the poor,
The shop at the corner, the girl next door.
Letters of thanks, letters from banks,
Letters of joy from girl and boy,
Receipted bills and invitations
To inspect new stock or to visit relations,
And applications for situations,
And timid lovers' declarations,
And gossip, gossip from all the nations,
News circumstantial, news financial,
Letters with holiday snaps to enlarge in,
Letters with faces scrawled on the margin,
Letters from uncles, cousins, and aunts,
Letters to Scotland from the South of France,
Letters of condolence to Highlands and Lowlands
Written on paper of every hue,
The pink, the violet, the white and the blue,
The chatty, the catty, the boring, the adoring,
The cold and official and the heart's outpouring,
Clever, stupid, short and long,
The typed and the printed and the spelt all wrong.
Thousands are still asleep,
Dreaming of terrifying monsters
They continue their dreams,
But shall wake soon and hope for letters,
And none will hear the postman's knock
Without a quickening of the heart,
For who can bear to feel himself forgotten?